K2 reminds us that she is in charge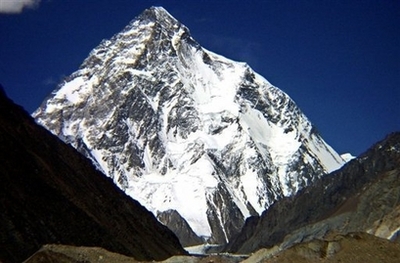 China Daily
When I was thirteen and just beginning to dream of climbing walls far from Alabama sandstone I saw a documentary about the summer of '86 on K2. 13 people died climbing the mountain very quickly that summer. That did not deter me from digging up the May 1979 issue of National Geographic. That issue, with an article on the first American ascent, features a cover shot of a guy in a silver face mask walking along a snow-clad knife edge miles above the glacier in Pakistan or China, whichever side he was on.
A few months after, while studying for a geography test, I got in a heated discussion with a classmate over the name of the second highest mountain in the world. Being as stubborn about mountain lore then as I am now I tried to make my point by grabbing his pencil and spelling the name. he took it back and stabbed me in the wrist.
This week K2 reminded the world that even if Everest is higher, there are few mountains
more dangerous
.
It is still a dream of mine to lay eyes on her and I will not rule out summitting.